Traveling Open Team Lead – Seattle, WA
Unidine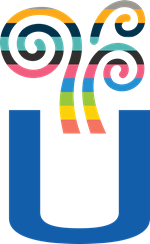 Position Title: Traveling Open Team Lead – Seattle, WA
Pay 14
Reports To:
With a marked focus on senior living, Unidine delivers custom culinary programs centered on diamond service, scratch cooking, and a holistic health & wellness approach to dining. We embrace culinary integrity and innovation to craft invigorating, nourishing, and memorable meals with high quality local, seasonal, and responsibly sourced ingredients and products. As a boutique food and dining management service, we specialize in tailored, creative solutions to serve discerning clients and their clientele nationwide.
This position is eligible for an Employee Referral Bonus! If you know someone that is qualified for this role, please use the 'job search' in MyOpportunity to refer your referral and email them a link to apply. Your referral will be able to apply by clicking the link in the email then you can check the status under Careers in MyOpportunity by clicking on 'referral tracking.' For Employee Referral guidelines, FAQs and the Compass Employee Referral Policy, email [email protected]. Click here to view the step-by-step instructions to refer a friend to this position.
The Traveling Resource Team Lead (TRTL) has the responsibility for leading the dining service team members toward client satisfaction with food quality and meal service from pre-opening of the business, during opening, and after transition of new business. This position involves being onsite two weeks prior to opening and the initial 3 -4 weeks of opening.
The successful leader will be responsible for developing effective working relationships with clients and team members while training and directing the team towards providing outstanding client and customer dining services. TRTL's are responsible, without limitation, to ensure the smooth operation of the facility and position you are supporting. The typical work schedule is 10 day on, 4 day off, however there are occasions where shifts are more standard, working five 10 hour shifts days each week or 50 hours per week including weekend and holiday rotations.
Essential Functions and Key Tasks:
You will be leading operations at the location working with and directing other Traveling culinary and FOH/systems managers.

Responsible for training the new DSD on all Compass Community Living operating systems, procedures, standards, and tools for daily operations.

Responsible for training the new DSD on all financial systems and tracking tools. (Ex. MUS, Net Suite, Time Keeping, Payroll, Weekly Spend-downs, the Position Control Worksheet, Scheduling, etc.)

Ensures the operation tracks and meets opening cost budget and operating budget.

Train and implement the required Compass Community Living standards and process as a part of the transition management and team, is essential to the successful opening of new business at our client facilities.

Ensures high quality foods and service are provided to all customers in all areas within established time frames.

Food and supply purchasing as needed – adhering to product specifications and authorized vendors.

Finalizing recruiting efforts, onboarding new hires and/or ensuring that client's employees are transitioned to payroll & benefit programs in a timely manner.

Works with new DSD on location specific job flows and scheduling of the team

Scheduling & supervision of department personnel with adherence to financial budget and required service levels.

Responsible for imputing and managing payroll weekly

Daily POS cash auditing, banking deposits and petty cash reconciliation.

Oversight of dining room operations including all associated service methods, ambiance and sanitation practices.

Create and maintain excellent relationships with the residents, Executive Director, and fellow department heads and staff.

Administer scheduled training, in service and informational meetings to facilitate consistent implementation of production, service and sanitation standards.

Manage, train and develop the community's Dining Services department staff and Management.

Adhere to operating budget (financial and productivity) and complete reporting responsibilities on a daily/weekly basis.

Assure regulatory compliance for sanitation and program documentation.
Education and Experience:
Minimum 5 years related experience and/or training at the Dining Service Director, Executive Chef or Chef Manager Level or equivalent.

3-5 years of fine dining restaurant and other food service retail experience required

Serve Safe certification is required

CDM and Allergen certification preferred.
Bachelor's degree in Food Service, Nutrition, Culinary Arts or Hotel/Restaurant Management is highly desirable; having completed Certified Dietary Management program preferred.

Prior experience leading Dining service transitions and openings from a lead role is preferred.

The successful candidate will thrive in a fast-paced environment that offers unlimited growth opportunities and rewards achievements.
Work Environment:
Must have a valid driver's license

This position requires extensive travel 70%-80%

Must have the ability to pay for travel expenses that will be reimbursed.

Requires work with extreme heat conditions and frequent interaction with heated equipment, grease, and other at-risk conditions.

Involves repetitive motion, walking and/or standing for extended periods of time.

Computer knowledge and ability to work with multiple software programs is essential

Frequent lifting, pushing, and carrying.
Apply to Unidine today!
Unidine is a member of Compass Group USA
Click here to Learn More about the Compass Story
Compass Group is an equal opportunity employer. At Compass, we are committed to treating all Applicants and Associates fairly based on their abilities, achievements, and experience without regard to race, national origin, sex, age, disability, veteran status, sexual orientation, gender identity, or any other classification protected by law.
Qualified candidates must be able to perform the essential functions of this position satisfactorily with or without a reasonable accommodation. Disclaimer: this job post is not necessarily an exhaustive list of all essential responsibilities, skills, tasks, or requirements associated with this position. While this is intended to be an accurate reflection of the position posted, the Company reserves the right to modify or change the essential functions of the job based on business necessity. *Los Angeles applicants: Compass Group will consider for employment qualified applicants with criminal histories in a manner consistent with the requirements of the Los Angeles Fair Chance Initiative for Hiring (Ban the Box ordinance)
Associates at Unidine are offered many fantastic benefits.
Medical

Dental

Vision

Life Insurance/ AD

Disability Insurance

Retirement Plan

Paid Time Off

Holiday Time Off (varies by site/state)

Associate Shopping Program

Health and Wellness Programs

Discount Marketplace

Identity Theft Protection

Pet Insurance

Commuter Benefits

Employee Assistance Program

Flexible Spending Accounts (FSAs)
Unidine maintains a drugfree workplace.